Learn the traditional Usui Reiki system
Thinking about learning Reiki?
Everyone can. It's an incredibly simple hands on natural healing technique.
Working professionally as a healer, Mark can share his direct experience to guide you into the world of healing.
Reiki is a spiritual discipline foundered in Japan in the late 1800 by Dr. Mikao Usui. Reiki means UNIVERSAL LIFE ENERGY. It is a hands on healing modality where the universal life energy flows through your body as a channel and into the recipient. Reiki balances energy, increases creativity, boosts vitality, releases stress, relaxes you and loosens the emotional body so that healing can take place. It expands awareness, amplifies energy, works on the causal level of dis-ease, and increases the life force in the physical body so it can heal itself - and much more.
Mark Czwerenczuk DBRTM, ACPH Reiki Master
Reiki Treatments available - 1hr $80
Student Clinics (to be advised)
To register or for more information
Call Mark 0419 933 897 Today!
Or email Mark through the contact page.
I would be honoured to be your teacher.
Namaste Mark.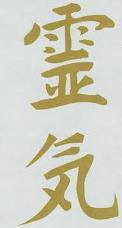 This covers being tapped into the "Universal Energy". Receive 4 attunements. Learn self-healing, how to heal family & friends, use Reiki for first aid, pregnancy, animals and much more. How to set up practice, client care. And lots of practice.
REIKI 1: (2 Day Workshop) 1-on-1 or with a maximum of 4 participants to ensure quality and personal interaction.
Reiki 1 workshops are held every 2-3 months. Please contact us for the up coming dates.
Cost: $250 includes comprehensive manual & certificate.
Venue: Warnbro WA
Opens you up spiritually. Learn 3 Reiki symbols and as tools to specifically target healing physically and emotionally, where and when to use them, how to cleanse and bless your home, healing room etc. Experience distance/absent healing, be shown a way of healing yourself in the past, the present and the future. Shown how to use these tools to heal your inner child, to clear and balance the Chakras, experience a connection with your Reiki guide/guides and more.
Students receive 2 attunements, which increase their energy further. Think of this as a "quantum leap" in your level of vibration frequency, which is stronger than that of the first degree.
REIKI 2: (2 Day Workshop) 1-on-1 or with a maximum of 4 participants to ensure quality and personal interaction.
Reiki 2 Workshops are held every 3 months. Please contact us for the upcoming dates.
Cost: $350 includes comprehensive manual & certificate
Dates to be advised
Reiki not only heals the physical body, it works towards healing the cause of illness, thereby eliminating the effects of the imbalance.
The benefits last a lifetime. Once you have the attunements, regardless of whether you use the energy consciously or not, it is always with you.
Reiki can be successfully combined with other healing methods and is a useful tool to have, which can be incorporated into daily life.
Reiki is a self-empowering healing method. Reiki gives you an ability to heal yourself and to generate greater self-reliance. It is also an alternative, natural healing method, which is an additional way to heal the body when you are ill or out of balance.
Reiki promotes from within the qualities of love and compassion. With ongoing use a deep peace begins to permeate your life, anger subsides and better, more intelligent and trusting, relationships endure.
Reiki is an intelligent energy, which goes to the greatest need. Reiki not only heals the symptom of illness, it also heals the cause.
Reiki begins to flow when you touch something and it is always on. Think of all the things you touch each day, then think of how Reiki could be of benefit.
Reiki does not interfere with medical treatments; it actually enhances medications, and assists the body to healing at optimum speed.
Reiki can be used on animals, plants, children or any living being.
Reiki calms nervous tension, calms fears and subsides negative emotions; it is also a useful technique for being guided and protected throughout life.
Reiki is always safe and can never cause harm.
Belief in Reiki is not a requirement for it to work. Reiki is not a belief system, nor is it a placebo effect. Even if you do not have faith in Reiki, healing effects still result.
Reiki is available 24 hours a day, right there in your hands. It never runs out.
Reiki Masters in Traditional Usui System of Natural Healing
Associate Certified Pranic Healer
Certified Crystal Healer
Diploma in Remedial Massage
Diploma in Therapeutic Massage
Senior First Aid
If you would like to read more about Mark and Needa Massage Click Here