Relaxes tight muscles, tendons and lymph.
Increase range of movement
Repetitive strain injuries
Sports and accidental injuries
Assist with sleeping disorders
Muscular cramps, strains and sprains
Back pain, shoulders, neck, knee, ankle, elbow and hip pain
Post operation stress/pain in muscle tissue
Whiplash
Arthritis
Improve posture
Abdominal conditions (Cramping and Irritable Bowel Syndrome)
Stress related disorders (Headaches, Migraines, Nervousness, Frozen shoulder)
Therapeutic/ Remedial Massage Perth
Remedial massage is a highly effective and targeted massage session focused entirely on releasing the causes of pain and discomfort. In Massage Treatments: treating clients, a range of advanced remedial massage techniques are utilised including Soft Tissue Release, Deep Tissue, Shiatsu, Trigger Point and Myofascial Release.
Typical conditions that will benefit from Remedial Massage treatment include specific patterns of muscular pain and tension, frozen or badly knotted shoulders, upper and lower back pain. (Firm, stimulating pressure)
Sports massage is a unique massage developed and designed to your personal needs. You may be a top sports person and have a regular pre-event and post-event massage on a regular basis or you may just play a game of golf, tennis …once a week and need some special sports massage to help prevent an injury or treat an old injury. What ever the case may be, everyone can benefit from a sport massage, it helps to prevent injury and also helps to removes any waste accumulated in muscles during training, and enhance performance and reduce muscles tension.
Deep Tissue Massage Perth
For those of you who want to be massaged and not moisturized! The purpose is to unstick the muscle fibres and release deeply-held patterns of congestion while relaxing and soothing the muscle. Deep tissue massage is both corrective and therapeutic and feels fantastic.
(Strong, deep & intense pressure)
Swedish/Relaxation Massage Perth
This full body massage treatment is ideal for individuals who are not suffering from pain but who prefer lighter pressure and consistent flow throughout the massage. Swedish Massage will help to relieve tension promoting deep relaxation in the tissues and muscles. (Soft flowing pressure)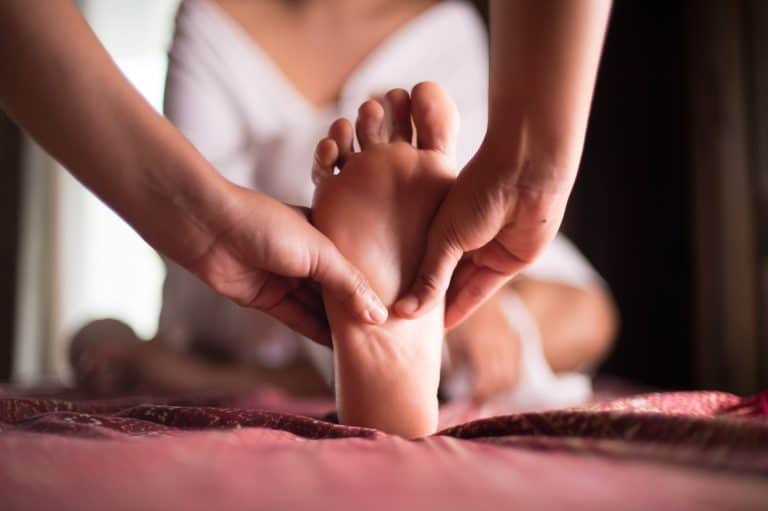 Be transported to another realm with this beautiful ancient style of treatment. It is believed that the body is represented on the feet, by what is known as reflex points. Each reflex point corresponds to certain parts, organs or glands in the body and by stimulating these reflexes, it can trigger the body's own healing process. This is a beautiful treatment that can aid in a wide range of condition, both chronic or acute.
This massage treatment will leave you feeling relaxed, rejuvenated and balanced. (Firm stimulating pressure)
Is more than just a massage, this work requires a partnership between therapist and client, actively working together, bringing clients to their threshold of tolerance whereby deep breathing is encouraged to overcome and dissolve tension and thus experiencing enhanced sensations throughout the body and sometimes deep seated emotions surface. Along with the physical and emotional blockages removed, it can bring about a profound shift in consciousness. This technique is used by combining various massage styles such as Shiatsu, Swedish, Reflexology, Acupressure, Chinese Massage, Kahuna Hawaiian Massage, Thai Massage and Deep Tissue/Therapeutic Massage.

What a great way to say "Thank You" to your staff. I can come into the office or workplace and give your staff massages ranging from 5 minutes to 1 hour each person. The typical amount of time for corporate massage is about 15 minutes, generally seated at work stations or in a meeting room using a massage table. The structure of these sessions is flexible to suit your needs. Staff health and well being is becoming an important item on the workplace agenda at the moment. Watch your staff work more efficiently, have less days away from work (especially on massage day) and less stress and tension. It works for everyone and why not have one yourself while your there.
How companies benefit from corporate massage
Increased productivity, mental clarity and creativity of staff
Reduced incidences of anxiety, neck pain and tension headaches
Increased energy of staff
Improves staff morale and job satisfaction, creating a happy workplace environment
Counteracts travel fatigue and insomnia
Reduced health care and sick benefit costs
Drift away with the aromas of specially selected essential oils, each to suit individual needs and wants. These oils are then carefully blended into a massage oil to give you the ultimate in relaxation. Good balancing massage for when you are feeling out of sorts! (Soft – medium pressure)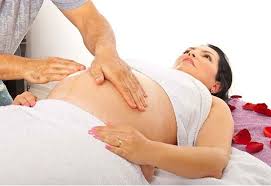 Pregnancy is a demanding time for any woman, changes are occurring physically, mentally and emotionally as soon as conception takes place. Nurturing touch during pregnancy is not a new concept; it's well known that relaxation and self-awareness tend to create increased well-being for both the mother and the developing baby.
The massage motions, rhythm and pressure variations of a Pregnancy Massage flood the sensory nerve pathways with input that increase the body's awareness and overrides signals of pain and stress that the mother may be experiencing.
We use pillows under the breasts for additional support which allows an expecting mother to lie comfortably on her belly and ease the pressures of the developing infant. Our therapists are also experienced in incorporating other massage positions if and when certain positions become uncomfortable.
Want to know what other are saying about our massage services? You can on our homepage under testimonials